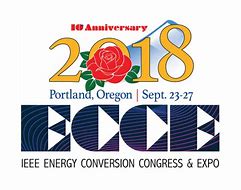 GaNPower International Inc. (GPI) is pleased to announce that we will be attending this year's ECCE conference (IEEE ENERGY CONVERSION CONGRESS & EXPO) to be held in Portland, OR on September 23 – 27, 2018.
Please visit us at our booth (No. 301).
About GanPower International Inc.
GanPower is a Vancouver, Canada based private company with a focus on developing Gallium nitride (GaN) based technology in power electronics. GaNPower was established by a group of professionals who believe that a sustainable future requires a responsible energy conversion solution and GaN material based power electronics holds the key to such a solution.