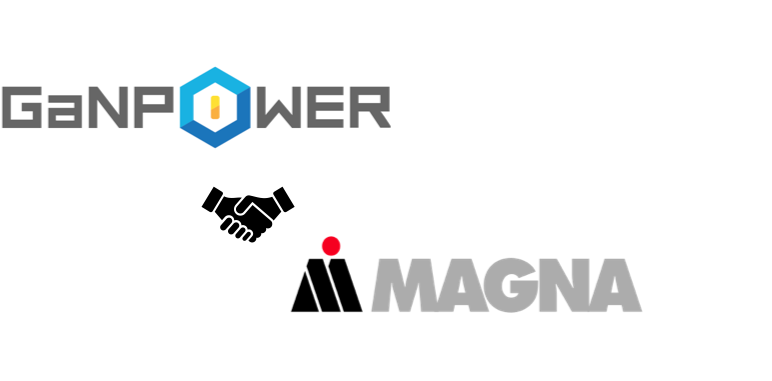 GaNPower International Inc. (GPI) is pleased to announce that GPI has entered into a three-way research agreement with Magna International Inc. (Magna, through its privately held subsidiary Magna Services of America Inc.) and Queen's University at Kingston (Queen's).
The research project is entitled High Performance Auxiliary DC/DC Converter for Electrified Vehicles. The project involves constructing a switching mode power system prototype using one of multiple patents owned by GPI. GaN devices designed by GPI as well as devices from other sources will be used in this project. The research will be conducted in the laboratory of Queen's Power Group headed by Professor Yan-Fei Liu.
About GanPower International Inc.
GaNPower is a Vancouver, Canada based private company with a focus on developing Gallium nitride (GaN) based technology in power electronics. GaNPower was established by a group of professionals who believe that a sustainable future requires a responsible energy conversion solution and GaN material based power electronics holds the key to such a solution. Our founders have a combined experience of more than 100 years in semiconductor devices design, power electronics systems and power ICs. It is our goal to provide world class products of GaN devices, GaN based power ICs and GaN related power system solutions to our customers for a greener future.
About Magna International Inc.
Magna International Inc. is a leading global automotive supplier with 340 manufacturing operations and 93 product development, engineering and sales centres in 28 countries. It has over 172,000 employees focused on delivering superior value to customers through innovative processes and World Class Manufacturing.
About Professor Yan-Fei Liu
Prof. Liu is a Fellow of IEEE and Fellow of Canadian Academy of Engineering. His research interest is in topology, control and modeling of high efficiency, high power density power supplies. His current research focus is on new technologies to take the full advantages of the GaN devices. He serves as the Vice President of Technical Operations of IEEE Power Electronics Society (PELS, 2017 – 2018) and general chair of ECCE 2019 to be held in Baltimore, USA.